E-Safety for Parents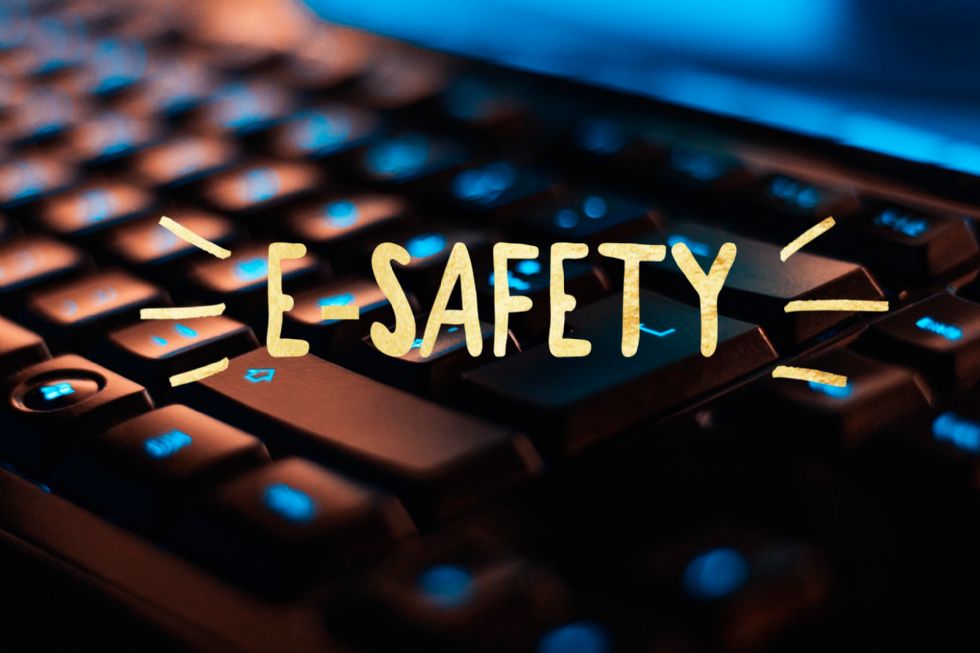 This can also be called 'internet safety', 'online safety' or 'web safety'. E-safety is often defined as the safe and responsible use of technology. This includes the use of the internet and also other means of communication using electronic media (eg text messages, gaming devices, email etc).
You will have been asked to fill out our 'acceptable use policy' when your child started school. This details some of the ways in which we encourage children to behave, and outlines our rules for safe use of technology. We also ask your permission for the use of photos and video on the website and in other places. Children also complete an acceptable user policy and agree to follow simple rules in school and at home to help keep them safe.
We teach children about eSafety and encourage them to follow the SMART rules.
Remember that children should be 13 or older to open a Facebook account.
Parents and carers play a key role in supporting children to learn about how to stay safe online, and they are one of the first people children turn to if things go wrong. We know it can be difficult to stay on top of the wide range of sites and devices that young people use, so we hope that the following advice helps.
Four steps:
Useful guides for parents:
Please click on link for : Guidance from the Department of Education:
Website looking at tackling extremism and radicalisation: Educate Against Hate
NSPPC Net aware – guide to social media sites: Net aware
Internet Matters: Interactive guide to setting up parental controls around the home
NSPPC Share aware guide:
eSafety page for children
Remember our SMART rules for staying safe online!
S: Stay safe: don't give out personal information or passwords
M: don't Meet up: meeting someone you have only met online can be dangerous. Always check with an adult you trust
A: Accepting files: Accepting files, emails or pictures from people you don't know can cause problems
R: Reliable: Check information before you believe it.
T: Tell someone: tell an adult if something or someone makes you feel uncomfortable.
Quick links to help you stay safe online: BBC:
ThinkuKnow: